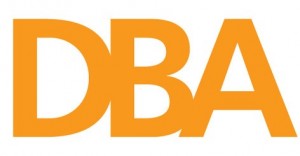 "Doing Business As" – Understanding the Difference between an Entity Name and a Fictitious or "Doing Business As" Name
Business owners and customers alike are often confused when it comes to a business's name. A primary source of confusion is the use of a business's "entity name" vs. its "fictitious name" (often referred to as its "d/b/a" or "doing business as" name.)
Business Entity Name
Giving your business a name is one of the most important decisions you will make as a business owner. When you file an entity name with the Michigan Secretary of State, you are registering that entity to do business in Michigan. This registered name is expected to be used in advertisements, promotion, and business correspondence, exactly as it is registered.
Fictitious Name
Filing a fictitious name registration in Michigan allows you to use that fictitious name rather than your business's equity name. This fictitious name is commonly referred to as "doing business as" or "d/b/a."
An assumed name is a name other than the official name of the licensee as maintained in the Department of Insurance and Financial Services database. Information is available regarding filing the Certificate of Assumed Name for use by corporations, limited partnerships and limited liability companies with the appropriate jurisdictional authorities (the county clerk or the State of Michigan). Use form FIS 0201 to register a DBA with the Department of Insurance and Financial Services. However, a fictitious name registration does not grant you exclusive use or ownership of that name.
Contact us if you would like to discuss more about this.