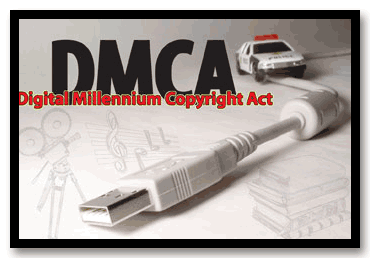 The Digital Millennium Copyright Act (DMCA)
The Digital Millennium Copyright Act (DMCA) is a U.S. copyright law that criminalizes production and dissemination of technology, devices, or services intended to circumvent measures (often referred to as digital rights management or DRM) that control access to copyrighted works.
The DMCA criminalizes circumventing an access control, whether or not there is actual infringement of copyright itself, and it increases penalties for internet copyright infringement, without providing a "fair use" exception, which nearly every other copyright law provides. The law does exempt internet service providers and other intermediaries from direct and indirect liability for copyright infringement by their users, though.
In one illustrative case, a Seattle-based professional photographer won a $1.3 million jury verdict in Propet USA, Inc. v. Lloyd Shugart (U.S. D. Ct, W. D. WA at Seattle), Case No. C06-186 MAT September 27, 2007. The court found that defendant: (1) infringed plaintiff's copyrights, (2) willfully removed plaintiff's copyright information from his images, and (3) failed to return plaintiff's original images to him. The jury awarded defendant $500,000 in damages for violation of the DMCA, $500,000 in statutory damages for copyright infringement under the U.S. copyright Act, plus $303,000 for loss of his images.
So if you want to further protect your copyright assets, consider incorporating some form of DRM into it to further prevent others from using it without your authorization, and to allow you to potentially recover more damages if your rights do get violated.
If you would like to learn more about how to protect yourself, or defend yourself, from some type of similar action, contact us.