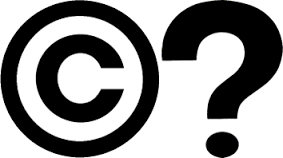 The Difference Between Copyright Assignments And Licenses
There are two ways that a copyright owner can transfer some or all of his or her copyright rights: through a license or an assignment.
In an assignment of copyright rights, the owner sells his or her ownership rights to another party and has no control over how the third party uses those rights. A copyright assignment is sometimes referred to as a sales agreement for copyright.
The buyer (assignee) can then use the copyrighted work or do whatever he or she wants with it. He or she all of the assigned rights that the original owner had.
A valid assignment of copyright must be in writing and signed by, or on behalf of, the copyright owner/assignor. The subject of the assignment must be clear as to what copyright is being assigned in which work(s).
In a license of copyright rights, the owner maintains his or her copyright ownership rights, but allows another party (the licensee) to exercise some of those rights without the licensee's actions being considered copyright infringement. A license is often preferred over an assignment when the copyright holder wishes to maintain and exercise some ownership control over the rights and how the licensee uses the copyright holder's rights.
For example, a typical software license agreement is a copyright license agreement. The software copyright owner grants the user/licensee the right to use the software in a specified, restricted manner. In return, the user/licensee may agree to limit his or her use of the software in various ways and to pay the copyright owner a license fee.
Unlike a copyright assignment, a copyright license does not have to be in a signed writing. A license can be oral or arise by implication when considering all of the facts and circumstances surrounding the transaction between the copyright owner and the purported licensee.
If you own a copyright in a work that you are thinking about assigning, you should consider whether to license your copyright instead, thus allowing you to retain ownership, and license only certain rights to the other party.
For additional information about the difference between copyright assignments and license, please contact us.