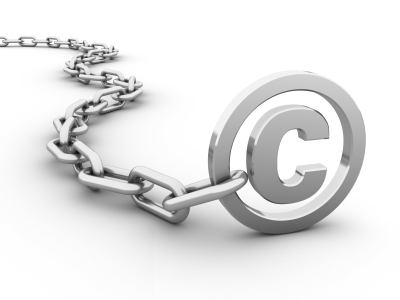 1. Copyright Infringement and the First Sale Doctrine under U.S. Copyright Law
Copyright law gives certain rights to a copyright's owner, including the right to prevent others from copying or displaying the owner's work. The first-sale doctrine is a competing policy interest and legal concept that plays an important role in U.S. copyright [verify]. It limits certain rights of a copyright or trademark owner by enabling the distribution chain of copyrighted products, library lending, giving, video rentals and secondary markets for copyrighted works.
In the case of Omega S.A. v. Costco Wholesale Corp., (Appeal Nos. 11-57137, 12-56342 (9th Cir. Jan. 20, 2015), defendant Costco's sale of watches in the U.S. that were purchased on the "gray market" overseas, where Plaintiff Omega sold the watches to authorized distributors. Third parties then purchased the watches and sold them to a New York company, which sold the watches to Costco. Costco then sold the watches in California.
However, Plaintiff Omega had authorized only the initial foreign sales, but did not authorize either importing the watches into the U.S. or Costco's sale of the watches.
Omega sued Costco for copyright infringement based on Costco's acquisition and sale of the watches bearing the copyrighted globe design. (Although the watches themselves were not copyrightable, each watch bore a copyrighted globe design engraved on the underside.)
Defendant Costco used the first sale doctrine to successfully defeat plaintiff Omega's copyright infringement claim in trial court.  On appeal, the Ninth Circuit Court of Appeals affirmed the trial court's rejection of Omega's copyright infringement claim based on Costco's first sale defense (see first sale doctrine of the Copyright Act, 17 U.S.C. Section 109(a))
Uses of Likenesses: The Right of Publicity vs. the First Amendment in sports video games
In a recent case (Davis v. Elec. Arts Inc., Appeal No. 12-15737 (9th Cir. Jan. 6, 2015)), former professional football players challenged Electronic Arts' (EA) use of their likenesses in its Madden NFL game.  The former players asserted right of publicity under California statutory and common law, unjust enrichment, and other claims.
The Court of Appeals held that EA's' First Amendment defenses don't defeat a former players' claims over its use of likenesses in "Madden NFL".
The Appeals Court addressed the interplay between the right of publicity and the First Amendment in sports-themed video games in its decision ruling for the plaintiff. The Court rejected four of EA's five defenses, leaving only EA's incidental use defense, which the Court assessed based on four factors:
(1) whether the use had a unique quality or value that would result in commercial profit to the defendant;
(2) whether the use contributes something of significance;
(3) the relationship between the reference to the plaintiff and the purpose and subject of the work; and
(4) the duration, prominence or repetition of the name or likeness relative to the rest of the publication.Bottom of Form
The Court found that none of these factors favored defendant EA's incidental use defense. It stated that "EA goes to substantial lengths to incorporate accurate likenesses of current and former players" and that the likenesses "are featured prominently in a manner that is substantially related to the main purpose and subject of Madden NFL — to create an accurate virtual simulation of an NFL game."